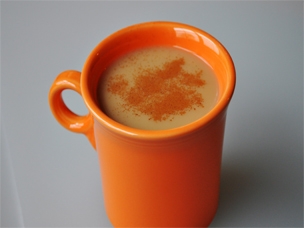 What's your favorite part about fall? Is it the leaves changing color, the crisp feel to the air, the pre-holiday calm, or the delicious cozy foods you can now enjoy? We love them all and suspect you do too. So here's a quick and easy guide to get the most out of fall before dreary winter takes over!
Enjoy a leisurely walk to watch the changing leaves. Pick up one leaf in each color - green, yellow, red, and brown - and frame them in inexpensive, lightweight frames. You can probably find 4 matching frames at your local discount or dollar store. Hang them in a straight line or in a square for a striking reminder of the beauty of fall all year long!
Flavor everything with pumpkin. You'd be surprised how many things have a pumpkin-ized version: pumpkin lasagna, pumpkin pie coffee, and pumpkin pancakes to name a few!
Switch from summery white wine to bold red wines when socializing with friends. Just don't forget to check your lips and teeth in the mirror!
Shop for a new fall-colored scarf. It's cheaper than buying a new coat and is a good way to freshen up your daily autumn wardrobe.
Are you in the autumn spirit yet?!? Share the feeling with friends by sending them an autumn-inspired ecard.